Shop like a Romanian
---
In some ways, Romanians are still in the process of celebrating their release from Communism. One of the most visible signs of this is the embrace of consumption. The Romanians love gadgets, big-packs and international labels. But what makes them different from German or UK consumers? Let us take you on a Romanian shopping trip.
Before you set off on a shopping spree, you would probably count the money in your wallet. Though Romania—which joined the European Union in 2007—has experienced steady growth in GDP over the last few years (nearly 3% in 2014), it remains one of the poorest nations in Europe. Average income in 2014 was approximately EUR 500, about six times less than in Germany or the UK. To become more like a true Romanian consumer, you should always remember that your budget is rather limited.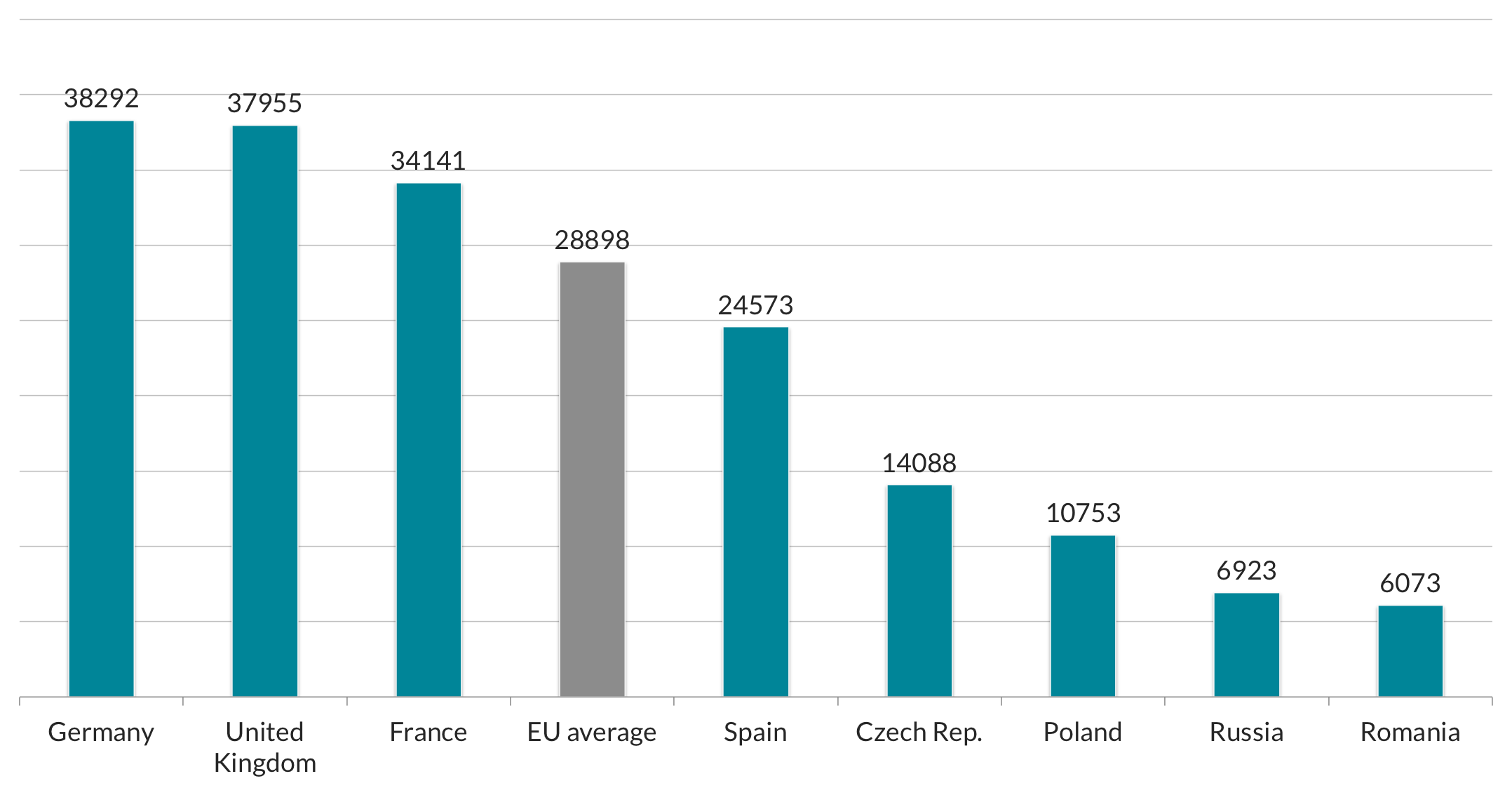 GDP per capita in 2014 (USD) Source: Eurostat
While it would take a miracle to find a room in London for 500 EUR per month, many Romanian families have to make do with this amount to cover all the expenses of several members of the household. The lion's share of a Romanian family's income—as much as 30 percent—is spent on food and non-alcoholic drinks. In contrast, only 12 percent of an average German household budget is allocated to food, while in the UK this figure is even lower, only 9 percent. If you were a Romanian consumer, the price of each purchased item would be very important to you. For instance, you would prefer a six-pack over a four-pack, because it would be more economical. If you were thinking of buying an expensive item, you would probably wait for a promotion or seasonal sale.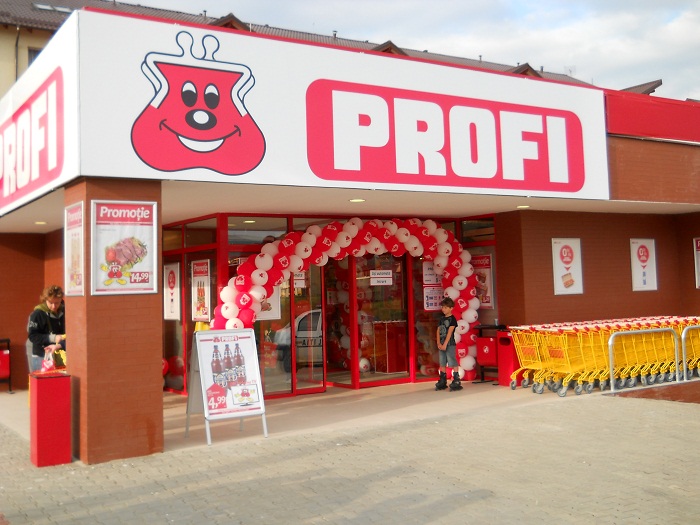 One of Romanian's most popular retail chains – the discounter Profi
Nevertheless, you do not consider yourself a pauper. Your country is growing rapidly and newly built shopping centers across the country tempt you with more than just popular brands. In 2014, retail sales in Romania increased by as much as 7 percent, and visiting a shopping center has become a national pastime. The range of entertainment offered in such places is impressive—for example, AFI Palace Cotroceni in Bucharest houses not only boutiques, but also a skating rink and a rock garden, complete with waterfalls.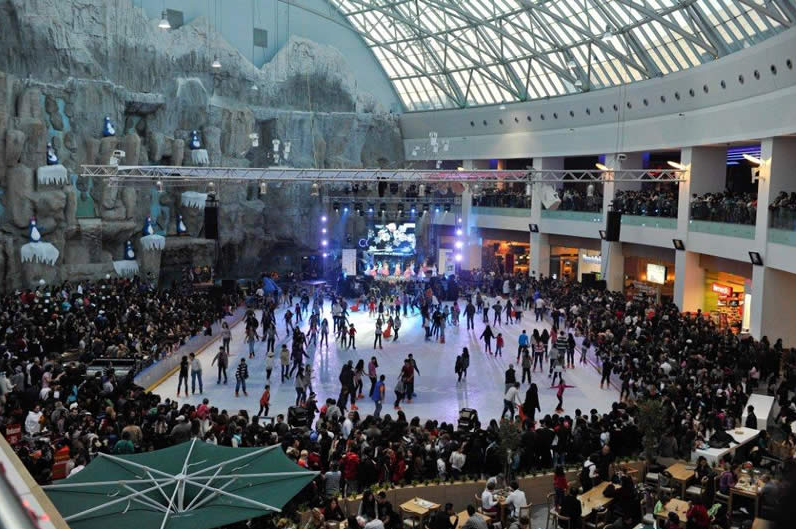 Ice skating at a shopping mall in Bucharest
So as to melt into the crowd more effectively, you should have cash in your pocket. The most striking feature of the Romanian consumer is their reluctance to use credit cards. Among EU countries, Romania has the lowest per capita rate of payment cards issued—only one per two people. An average German carries more than one payment card, while an average Briton is the holder of more than two cards.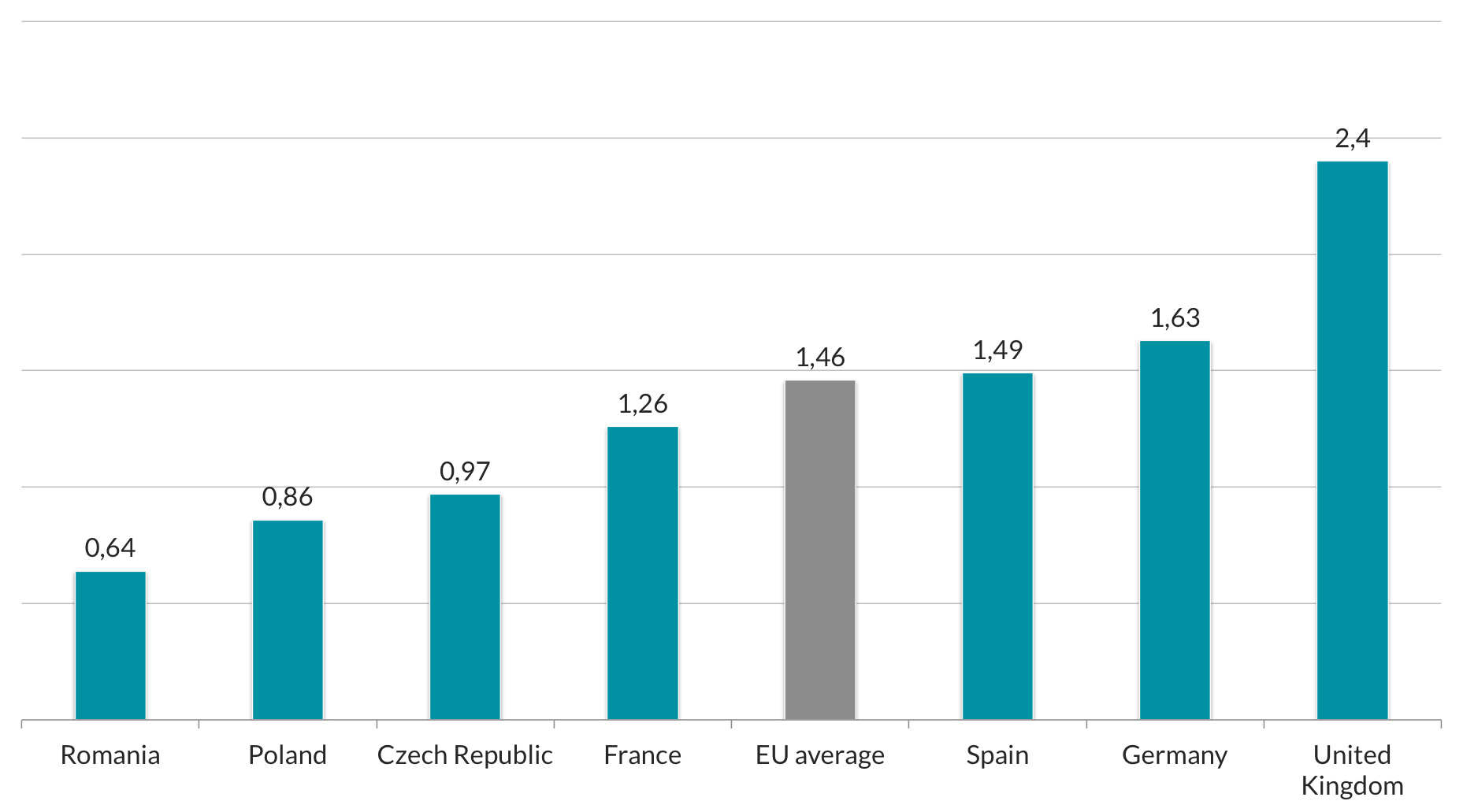 Number of payment cards issued per capita in chosen EU countries in 2014 Source: European Central Bank
If you decide to make a purchase online, you should use a smartphone or tablet. Half of all online shoppers in Romania use mobile devices, while the global average is one third. In Eastern Europe, for example in Poland, the number of purchases made by means of smartphones and tablets is even lower, only 1/5 of all transactions.
Last but not least—you should buy what others are buying. Romania is one of the most collectivist societies in Europe. Relations with family and friends occupy the topmost place in Romanian life, and purchasing decisions are often taken on recommendation or after consultation with family members.
---

Inquiry Market Research carries out consumer research in Romania and other Eastern European countries. This article was written in cooperation with our fieldwork partner in Romania, Field Insights.